Why Learn at Our Flight School?

Air Hawke's Bay is a leading New Zealand flight school.
Our instructors have trained pilots for more than 95 years from our purpose built facility. Pilots are in demand. If you're wanting to launch a rewarding career in the aviation industry, contact us to apply.
Contact us to begin your journey in flight training.
The rich range of aviation clubs and businesses surrounding our flight school allows our students to become immersed in their chosen industry and part of an aviation community that comprises both a professional and recreational atmosphere. As a learning environment, this gives each student the best of both worlds.
We operate with a 1:3 instructor to student ratio. This means you'll be working closely with your instructor for flight training in a supportive, encouraging environment. The pilots we train are in high demand as they graduate with approximately 280 hours in the air. With the internship programme, you can add a further 50 to 100 hours. After, you can become an instructor to top up your hours to the minimum 500 required for a job in commercial aviation.
Student loan funding - fees free
You can apply for student loan funding to attend our flight school. There are other funding options to reduce or subsidise your fees. Funding is available to all domestic candidates. You don't need to be a school leaver to apply for a student loan or subsidies.
The current government policy around student loan borrowing for domestic pilot training requires students to pay a proportion of their study costs. Essentially, the student loan covers approximately 80% of the course fee. The balance needs to be paid from personal funds.
Air Hawke's Bay can trace its history in flight training back more than 90 years. Over the years we've grown to become a specialist in providing full-time integrated pilot training for both domestic and international students.
Air Hawke's Bay was also the first New Zealand training provider to be accredited with CAA Part 141 certificate, which allows us to teach international students who want to become commercial pilots in other parts of the world.
Our flight school now has more than 15 flight instructors and the capability and accreditations for advanced level aviation training. All training, both academic and practical takes place in our facilities at the Hastings Aerodrome.
Air Hawke's Bay has a Board of Directors who oversees the strategic direction and management of the company in close association with its CEO.
Our management and staff have a dedication to customer service and a commitment to a clear corporate safety culture. All operations are conducted in a safe, effective and efficient manner so that our students receive the best service we can provide.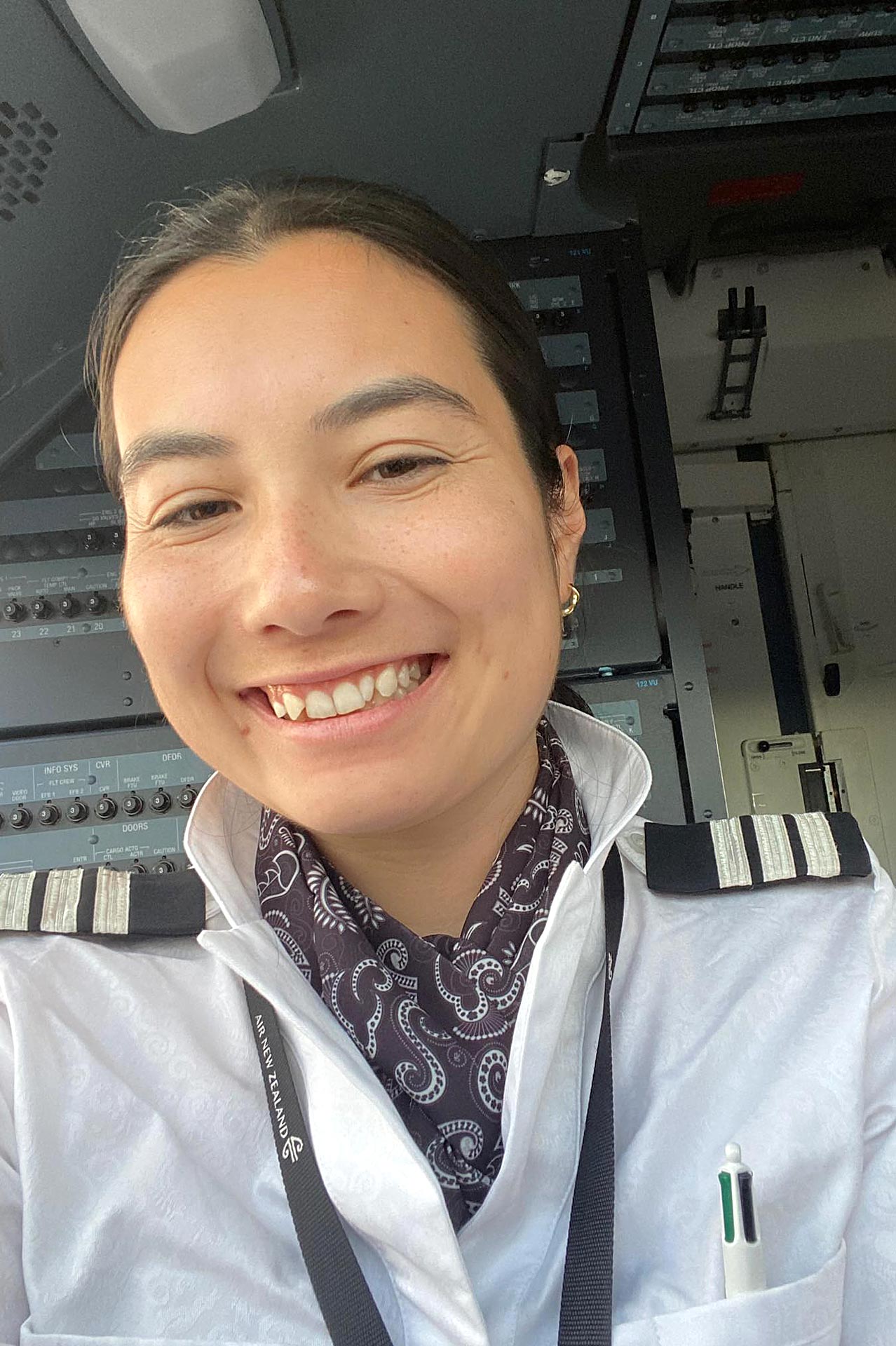 I thoroughly enjoyed my time at Air Hawkes Bay which set me up for my dream job at Air New Zealand.
Air Hawkes Bay has an incredible group of instructors, a great safety culture and taught me everything I needed to know to help best prepare me for aviation career.
Rachel Rees
Coming to Air Hawke's Bay in February this year was the best decision I made for my future. I am forever grateful to every instructor at Air Hawke's Bay, as they truly put in their efforts and deeply care about your success. Being new to flying and loving every minute of it, it is great to have the confidence to pass my ground school through your efforts of professionalism, vast experience, diligence and true interest in helping me succeed.
I am loving this journey, the people I meet everyday and everything this place has to offer. This institution continues to make flying one of the most enjoyable experiences for me. Air Hawke's Bay has become MY HOME away from home in the best way possible!
Shristi Jain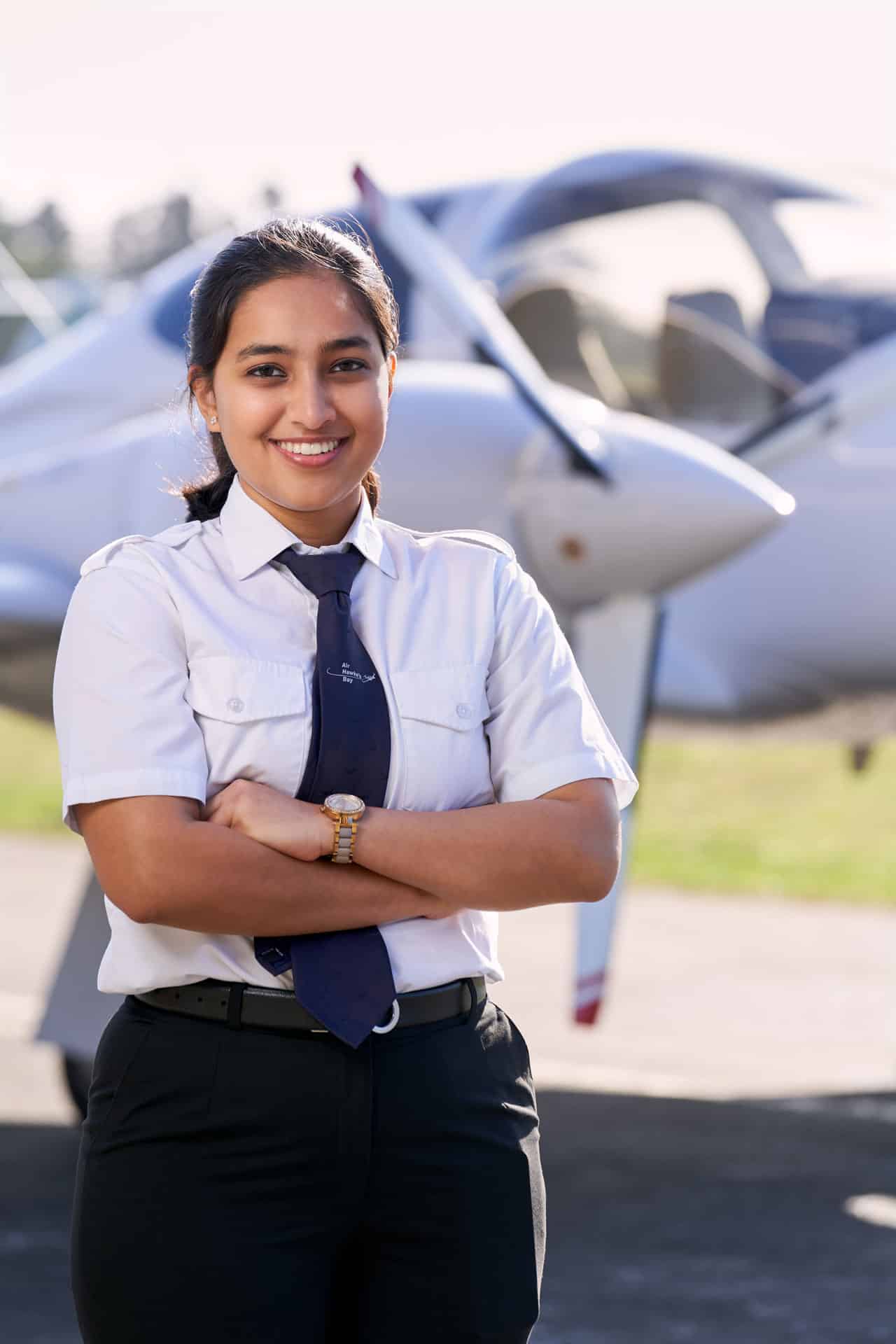 Erin's Experience Video: Air Hawke's Bay Flight Training – Erin's Testimonial
HM Aviation Students' NZ Commercial Pilot License Testimonials